Slideshow maken op je Facebook Pagina in 3 stappen
Leuk! Facebook heeft sinds kort de mogelijkheid om je Facebook header in te richten als slideshow! Interessante mogelijkheid om jouw organisatie, bedrijf of vereniging letterlijk op diverse manieren te laten zien. Hier zie je in slechts drie stappen hoe je dat doet!
Stap 1: ga naar je zakelijke Facebook en klik op het Camera icoontje in de linkerbovenhoek 
Stap 2: er opent nu een menu, klik op 'Wijsig mediavertoning' (moet ongetwijfeld Wijzig zijn maar wij nemen even letterlijk de tekst over ;-)).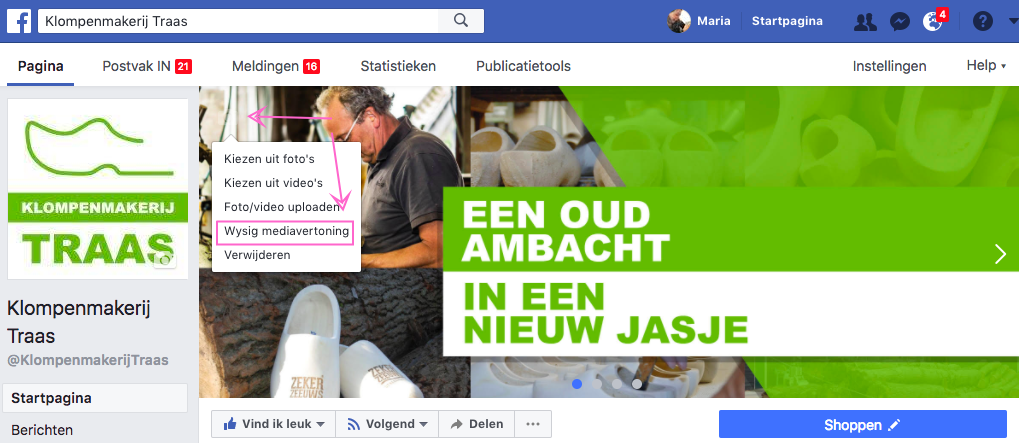 Stap 3: upload de juiste foto's. Je kunt hier nieuwe foto's delen maar ook foto's kiezen vanuit je eigen Facebook pagina die je al eerder ge-upload hebt. Let wel op het formaat en de gewenste uitstraling voor jouw organisatie!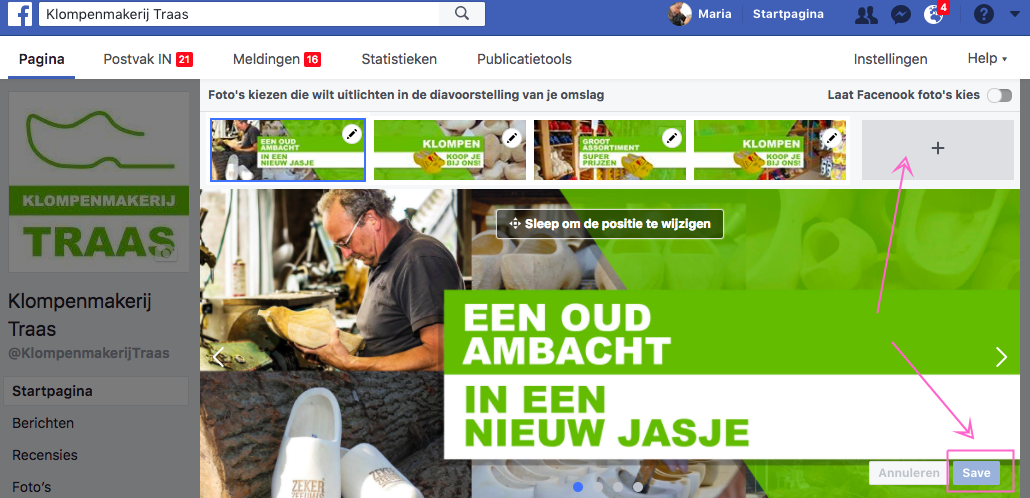 So! Meer weten over het professioneel beheren en managen van een zakelijke Facebook pagina? Neem contact op met So-MC, the Social Media Company!